Botox vs Newtox (Jeaveau)
Jeuveau (often referred to as "newtox") by Evolus is the newest FDA approved neuromodulator and the new Botox alternative. Like Botox, dysport and xeomin, Jeuveau is also a non-surgical procedure used to treat wrinkles associated with facial expressions. Jeuveau is the first alternative form of Botox in the United States in nearly ten years.
How does Botox and Newtox / Jeaveau work?
Both Botox and Jeuveau work by blocking chemical signals from the nerves to the muscles – paralyzing facial muscles, causing them to relax, and therefore preventing contraction from occurring. Newtox and Botox are made of the same neurotoxin called botulinum toxin that's released by the bacterium clostridium botulinum. Both products have the ability to combat the signs of aging. Newtox and Botox have the same duration; 3-4 months, and they both work at the same pace; you'll expect to see full results within 2 weeks. Your dermatologist will determine which injectable is best for you to use. The side effects of Newtox and Botox are the same; bruising and/or swelling are the most common and they usually subside within a few hours.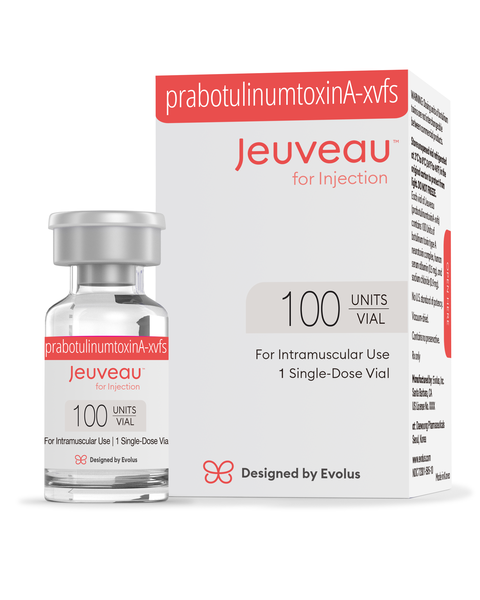 What are the Differences between Botox and Newtox / Jeaveau
Some main differences between Jeuveau (Prabotulinumtoxina) and Botox is that Jeuveau uses a technology called Hi-Pure. During the manufacturing process of the product, additional steps are used to purify the protein and this theoretically makes it safer. Another difference between the two is that the company that makes Jeuveau, Evolus, is only an aesthetic company. This means that they only use Newtox for cosmetic purposes such as wrinkles. Botox by Allergan, can be used for multiple reasons other than wrinkles, such as treating hyperhidrosis (excessive sweating), chronic migraines, muscular spasms, and medical conditions that involve bladder and bowel disorders.
Botox has been FDA approved since 2002 and has been used for medical purposes first even before being used for cosmetic purposes. With that being said, Jeuveau is only FDA approved for treating frown lines (glabellar lines) – the vertical lines that develop between the eyebrows. Botox, on the other hand is FDA approved for treating many areas of the face, this includes frown lines, forehead lines, crow's feet and jawline to treat bruxism (teeth grinding). While both Botox and Newtox work by the same mechanism and have the same duration, Botox provides additional areas than Newtox that can be treated; both medically and cosmetically. Even with the new competitors on the market, Botox still remains the gold standard: it's safe, it's effective, and it's proven.
New to Botox? Find out more about common first time Botox questions.
To find out more, please contact our Upper East Side NY based office today or call 212-535-3088 to learn more about whether Botox is right for you. Dr. Michele Green is a board certified dermatologist based in NYC.