Womens Health Magazine: What Causes Hormonal Acne?
"Hormonal acne, as the name implies, is acne that is caused by an imbalance of hormones in the body," says Dr. Michele Green in the Women's Health Magazine article this Friday titled "How To Treat Hormonal Acne, According To Dermatologists" where dermatologists explain what it is, what triggers it, and how to clear it.  From over the counter products to dermatological procedures, she highlights the steps one can take to treat it.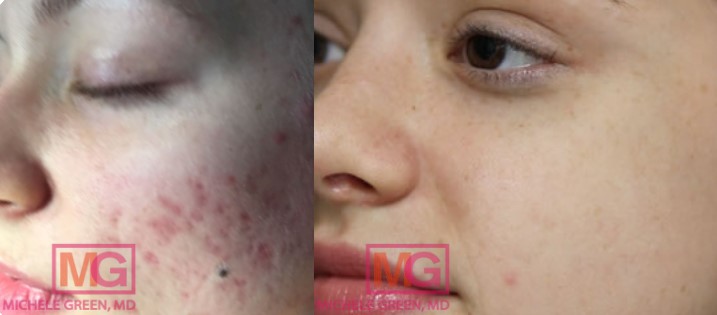 For example – "There are various conditions that may influence the presence of hormonal acne including puberty, polycystic ovarian syndrome, menopause, menstrual cycle, and increased androgen levels," says Green. "Stress and diet can also impact hormonal acne breakouts," she adds. Other common causes of hormonal acne include pregnancy or beginning or discontinuing the use of birth control pills too.
Read the full article as well as top products to treat Hormonal Acne with at https://www.womenshealthmag.com/beauty/a40730175/hormonal-acne/