Chemical Peels vs Laser Skin Treatment & Microdermabrasion
The most common question that arises when discussing dermatological treatments that can treat wrinkles, acne scars, acne, fine lines and sun damage is "which procedure is the best for me?" Typically procedures that are recommended to treat these cosmetic concerns are chemical peels, microdermabrasion, or laser skin resurfacing. Nowadays, most patients do not want invasive plastic surgery and prefer non-invasive cosmetic treatments for facial rejuvenation. Deciding which treatment is best for you will depend on your skin tone, level of involvement, acceptable downtime and skin type. Dr. Green has over 25 years of experience as a NYC cosmetic dermatologist, in matching the best treatment for your skin care needs.
The first thing to note is that chemical peels, microdermabrasion and laser skin treatment all work to exfoliate or peel off layers of skin. They all help improve the texture, tone, wrinkles, acne scars and blemishes. There is a wide range of chemical peels and laser treatments available. This means that there is not a "one size fits all" answer to the question as to which treatment is "the best".
Dr. Michele Green in NYC is an expert in minimally invasive cosmetic procedures and will help guide you during your consultation to determine which cosmetic procedure would be best for your skin type and concern. Dr. Green will customize a treatment protocol for you with the best skin care to address fine lines, pigmentation, discoloration, or acne scars. Combining the right skin care with chemical peels or laser skin resurfacing, will provide you with clear, rejuvenated, younger-looking skin.
Which is better a chemical peel or laser?
A chemical peel is a reliable and proven method to improve the overall texture and tone of the skin in a patient. A chemical peel is effective in removing fine lines, discoloration, hyperpigmentation, sun damage, and reducing wrinkles and minor blemishes. For individuals looking for an overall improvement in skin tone and texture, a chemical peel may be a great option. Skin tone is an important factor when considering the type and strength of the chemical peel. Patients with lighter skin tones can tolerate deep chemical peels, while darker skin tones such as Hispanic, Asian, or African-American skin should have mild or moderate chemical peels at most.
Light chemical peels involve using using an alpha hydroxy acid (glycolic, lactic, or citric acid) peels and superficially exfoliate the top, outer layers of the skin with a chemical solution. Beta hydroxy acids comprised of salicylic acid, are very popular for treating acne, decreasing oil gland production, and unclogging pores. Medium strength chemical peels addresses deep wrinkles and fine lines. Typically, Dr. Green uses varying strengths of trichloroacetic acid (TCA) solution, in addition to Jessner's peels to improve these skin concerns. Deep chemical peels consist of Phenol or stronger concentrations of trichloroacetic acid. Most deep chemical peels are no longer performed, as laser resurfacing treatments such as Fraxel, C02, Erbium, and eMatrix lasers have largely become the norm for treating fine lines, deep wrinkles, and acne scars.
Is laser treatment better than chemical peels?
In addition, when choosing between lasers and chemical peels for treating sun damage and pigmentation, many patients opt for laser treatments, such as the Fraxel or Picosure laser, since the results are much faster, and can be used to treat patients with even sensitive skin. Although chemical peels are effective, a series of chemical peels are needed to have the best cosmetic results. Chemical peels can take longer to effect similar changes in the skin as laser treatments, so one needs to be a little more patience. However, chemical peels are generally less expensive than laser treatments. According to the American Society of Plastic Surgeons, the national average for the cost for chemical peels is $700 whereas laser treatments can range from $800 to $3,000 for a single session.
How does microdermabrasion work?
Microdermabrasion, a mechanical exfoliation procedure, uses crystals that are passed over the skin using a handheld device and then are vacuumed away along with the dead skin. Microdermabrasion is great at improving the overall look, feel and tone of the skin. However it is not as effective at treating more significant skin conditions such as acne scarring, deep wrinkles, or hyperpigmentation. Microdermabrasion has no recovery time or discomfort.
Laser skin resurfacing
A laser is a device which emits a particular wavelength of light, which targets a specific element. For example, some lasers target hemoglobin and treat all things "red," such as acne scars, keloids, stretch marks, rosacea, and hemangiomas. Other lasers specifically target pigment in the skin. Lasers which are designed to treat pigmentation can treat dark spots, sun damage, sun spots, and black tattoos. Lastly, other lasers which target water are mainly used to treat fine lines and deeper wrinkles.
Laser skin treatments are similar to chemical peels in that they can be used to treat a similar set of symptoms. However, one area that laser treatments are superior to both microdermabrasion and chemical peels is in how controllable a laser treatment is. Laser treatments are highly targeted and can be precisely administered. For example, when using a laser to treat acne scars it is possible to just target the scars tissue itself and leave the healthy skin alone. A laser is also capable of stimulating new collagen production. While deeper chemical peels work at the dermal layer to promote collagen production, a laser is more targeted and can produce more collagen with faster results.
Typically, with acne scarring, lasers such as Fraxel laser, Picosure, and eMatrix, can promote new collagen production more quickly with more effective results. Since the eMatrix laser is a "color blind laser" it can treat Asian skin and darker skin tones without the risk of hyperpigmentation or scarring. It is important to discuss your options in consultation with Dr. Michele Green to see which laser treatment or chemical peel might work best for you to treat acne scarring.
For patients who have fair skin tones and isolated sun spots or sun damage, they may prefer these non-ablative laser treatments because of the highly targeted nature of the procedure. Laser treatments such as the Fraxel laser or Candela's Alex-Trivantage laser may be preferable to treat this sun damage more expeditiously.
Ablative laser treatments consist of two main types, the CO2 laser treatment and the Erbium Laser treatment. The CO2 laser treatment uses pixelated carbon dioxide lasers to treat deeper wrinkles and severe acne scars. The down time for this type of ablative laser is considerable, with patients red for several weeks to months. Erbium laser treatments are milder and less intrusive treatment than the CO2 laser. The Erbium laser is used to treat the entire face for fine lines, deep wrinkles, and sun damage.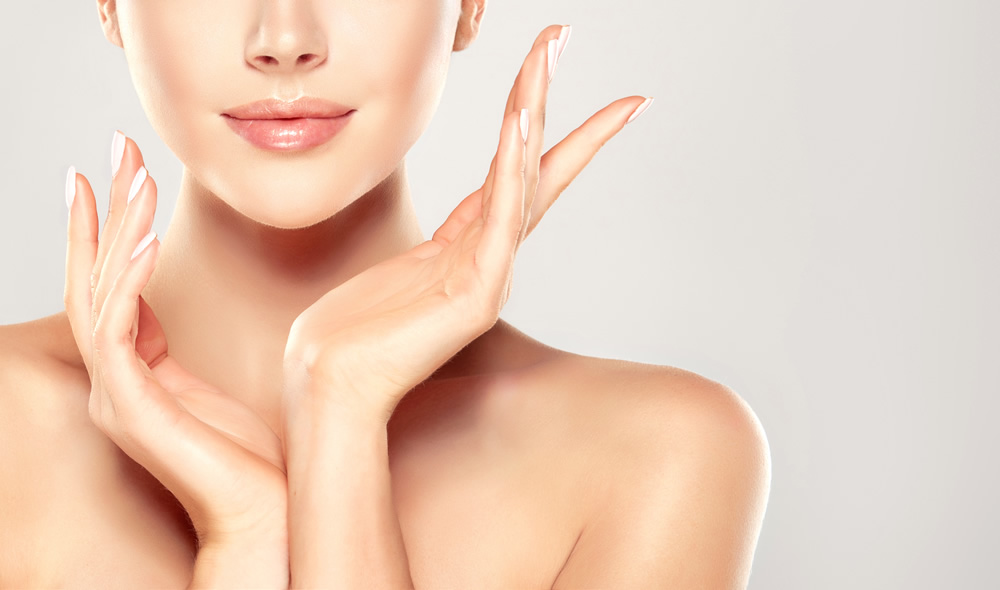 Ablative vs non-ablative laser treatment
The main difference between ablative and non-ablative laser treatments is that ablative lasers remove the top laser of the skin while non-ablative lasers work by heating up the underlying dermal layer, without damaging the top layer of the skin's epidermis. By heating the deeper layers of the skin, new collagen production is stimulated. Non-ablative lasers are less invasive than ablative lasers, but ablative lasers may be necessary for treating deep wrinkles or for extreme sun damage. There is considerably more downtime with ablative lasers, such as CO2 and Erbium lasers, than non-ablative lasers such as Fraxel, eMatrix, and Picosure. Dr. Green will help assess your skin type, skin texture, and skin concerns, to determine which is the best treatment for you.
Can chemical peels and laser treatments be combined?
Chemical peels, microdermabrasion and laser treatments are sometimes considered as various parts of an overall treatment option in order to gain improved results. Some individuals find that an initial superficial peel carried out a few weeks prior to laser resurfacing treatment can produce better results. Alternatively, microdermabrasion and superficial peels, even at home peels, also work well together. Depending on the nature of the sun damage, Dr. Green often alternates between doing the Vbeam laser treatment for redness, rosacea, and sun damage and chemical peels for discoloration and fine lines. Finding the best combination of treatments is one of the keys to a successful cosmetic outcome that Dr. Green will help facilitate.
What is the most effective chemical peel?
There is no one best chemical peel for your skin. The best or most effective chemical peel depends on a patient's skin type, and the particular skin condition which needs treatment, whether it be acne scars, pigmentation, fine lines, or sun damage. Choosing the right chemical peel for a patient who is fair skinned could cause terrible side effects in another patient who has darker skin tones. An expert, board certified dermatologist, like Dr. Green, will assess the specific problem and create a treatment protocol for you based on your skin type and skin care concern.
Side effects of chemical peels & laser treatments
In terms of recovery time, superficial light chemical peels will likely require at most a day or two of peeling after the procedure. Laser treatments such as the V-beam laser for redness have no recovery time. Microdermabrasion requires absolutely no down time at all and can even be done on one's lunch break. Medium strength chemical peels can lead to one week or more of peeling, redness, and down time.
The side side effects of laser treatment depends on the type of laser treatment used. A non-ablative laser such as the V-beam to treat facial redness has no downtime. Fraxel or eMatrix generally have 48 hours of downtime, when treating acne scars or wrinkles. When treating sun damage or brown spots, the peeling from these lasers can last several days. Strict sun avoidance is necessary after either chemical peels or laser treatments, as new healthy skin is produced.
When a patient undergoes either a chemical peel or laser treatment the discomfort associated with the treatment varied depending on the type of treatment used. Patients describe chemical peel treatments as the sensation of light stinging or itching on the face. For light chemical peels, there is no discomfort or downtime. The stinging sensation only remains as long as the chemical peel solution is left on the treatment area.
In contrast, patients who undergo laser treatment, compare it to an elastic band "snapping" on the face. The discomfort associated with the treatment only lasts as long as the laser treatment is being performed in relation to the strength of the treatment being carried out. Dr. Green uses applies a topical numbing cream one hour before the laser treatments to mitigate against any discomfort. In the case of stronger treatments (for both chemical peels and laser treatments) some pain relief will likely be required to minimize discomfort to the patient.
Can you do laser treatment after a chemical peel?
Yes, there are many patients who have laser treatments after a chemical peel. Depending on the type and strength of the chemical peel and the skin issues, the peel can "pre-treat" the skin, and prepare if for the laser. There are ablative and non-ablative lasers which are currently used in dermatology. Non-ablative lasers such as V-Beam and Fraxel laser are often performed or alternate with chemical peel treatments. When performing a chemical peel, dead skin is exfoliated and new healthy skin in produced. Similarly, laser treatments work by treating and removing age spots, sun spots, brown spots, sun damage, and fine lines, and new healthy skin cells are produced with new collagen formed. This combination approach can help to effect the best cosmetic change and maximize the new collagen production in the skin, and produce new, healthy, beautiful skin.
Which is better a chemical peel or laser for acne scars?
Dr. Michele Green is an expert in treating acne scars in her NYC office. She finds that the best treatment for acne scars, is a combination approach. Depending on skin tone, and type of acne scars, different treatment modalities may need to be combined, such as Fraxel laser or eMatrix laser for acne scars, subcision, dermal fillers for indentations and volume loss such as Juvederm or Sculptra, TCA cross for ice pick acne scars, and chemical peels for pigmentation and discoloration from acne. In other words, there is no one best treatment for acne scars. It depends on your skin tone, the type of acne scars, accepted recovery time, and cost. Dr. Green will help guide you to the best combination of treatments to ultimately remove your acne scars and improve your skin.
How do I decide between laser treatment vs a chemical peel?
For those looking to treat fine lines, discoloration, sun damage, wrinkles or acne scarring the best approach is to schedule a consultation with board certified New York City dermatologist, Dr. Michele Green. She can provide you with a comprehensive treatment plan, skincare products, and honest cosmetic advice to decide which one of the treatments will ultimately give you the best cosmetic results. For more information please contact the office of Dr. Green to discuss your options and to set an appointment online, or call 212 535 3088 today.