RealSelf Ask About Top Cosmetic Procedures in Your 40s, 50s and 60s
Dr. Green was quoted this week in "6 Procedures Doctors Recommend Getting in Your 40s" & a list of 5 for those in their 50s" where she talks about eMatrix, along with the use of CoolMini and Kybella injections together to help reduce submental fullness or fat under the chin and neck area.
She notes that CoolSculpting can'freeze the fat' under the neck for a smoother, younger-looking jawline" and also talks about how the under eye area is a common option for those in their 40's "I use a combination of eMatrix and Botox to treat the delicate under-eye area," Dr. Green says.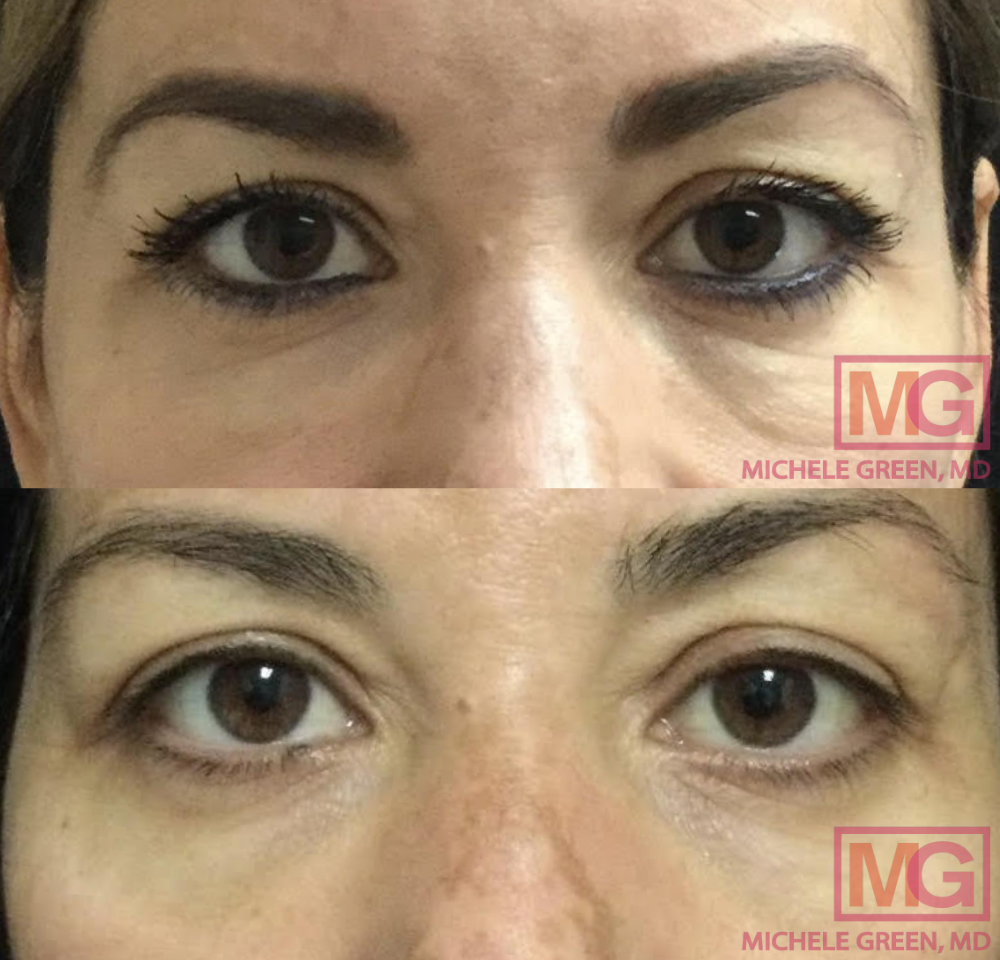 Before and after of woman in her 40's getting hyaluronidase for under eye area.
For those in their 50's she talks about cellulite and mentions "Qwo is made from enzymes called collagenases, which target the structural cause of cellulite. It works by releasing fibrous bands, redistributing fat cells, and stimulating new collagen growth, to eliminate cellulite dimples and produce a smoother, tighter appearance."
In another article on the RealSelf site they have talked to Dr. Green to learn more about treatments for people in their 60s. Dr. Green discusses how "TCA peels are one of the best types of chemical peels" and are great for treating fine lines, age spots and wrinkles.
Find out more at https://www.realself.com/news/procedures-to-get-in-40s and https://www.realself.com/news/procedures-to-get-in-50s
For those in their 60s you can get some tips here as well: https://www.realself.com/news/procedures-to-get-in-60s